The Temporary Non-Occupational Disability Insurance's (SINOT, for its Spanish acronym) campaign for 2018-2019 has already started, and Myriad Benefits wants to help you by identifying better options than those offered by the Puerto Rico Department of Labor and Human Resources.
Temporary non-occupational disability insurance coverage is one of the wide range of services offered by Myriad Benefits. Act 139 (SINOT) is a program that pays benefits to insured workers who have lost their income because of a disability caused by a disease or injury that is not related to their jobs or an automobile accident. We can find the options available in the market and thus improve:
Benefits
Rates
Support for employers regarding the enrollment process's procedures and some of the paperwork related to the claims procedure.
Support for employees regarding the paperwork related to their claims' procedure.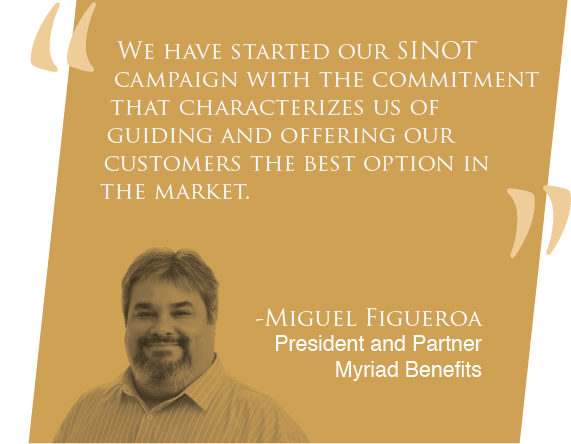 If you are interested in any of our services, we encourage you to call our offices at 787.765.5554 or our specialized services area at 1.877.969.7423; or by email at seguros@emyriad.com. We are willing to help you and work with this as well as other benefits.  We reiterate our desire to service you.