According to the Puerto Rico Department of Health's 2014 statistics, Alzheimer's disease was the fourth leading cause of death in Puerto Rico. This brain disease causes problems with a person's memory, thought process, and character or behavior. Alzheimer's disease is not a normal aging process; however, it is the most common type of dementia. It is estimated that more than 5 million people in the United States have the disease. The number may reach 16 million in the United States by 2050.
The brain also benefits from a low-fat diet. Current investigations suggest that certain foods may reduce the risk for cardiac disease and stroke, in addition to protecting the brain cells. A brain-healthy diet is more effective when it is combined with physical and mental activities.
While you solve this word puzzle, you will learn about the foods that help strengthen your brain, and you will also stimulate your memory.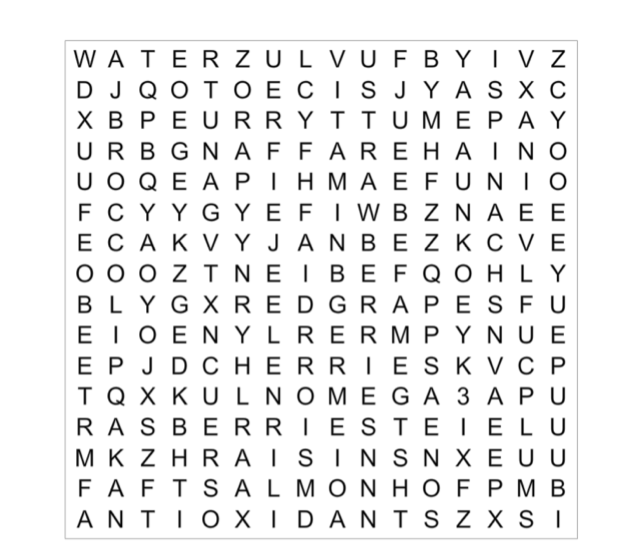 Beet   |   Tuna   |   Cherries   |   Antioxidants   |   Broccoli   |   Strawberries   |   Omega 3
Raisins   |   Plums   |   Red Grapes   |   Water Spinach   |   Rasberries   |   Salmon
Practice fun activities, such as crossword puzzles, jigsaw puzzles, sudoku, and dominoes frequently to stimulate your memory.
By: Tania Mangual-Monzón, BSHE, MS